SARAH BOND – Owner & Principal Consultant
Sarah Bond is an experienced Human Resources and HSE professional. She has helped develop nationwide health and safety systems, made hiring decisions for national level roles and has successfully helped people at all stages of their working life find new jobs and achieve career goals.
She gained a BA/LLB at the University of Canterbury, a Post Graduate Diploma in Business Administration – HSE from Massey University and a Diploma in Careers Guideance (Distinction) from NMIT. She has worked as a both a corporate head hunter and a national level HSE, Human Resources Manager.
Sarah has worked in a range of industries including transport, oil, manufacturing and the Department of Conservation. As well as running her own business as a freelance travel writer.  She launched her coaching and consulting career in 2011, after identifying the need for professional HR/HSE coaching packages for small enterprise owners. She also developed coaching strategies for job seekers who were struggling with structured behavioural interviews.
Part of the reason why Sarah has been so successful at developing and delivering training packages is that on a personal level, she really can empathise with the people she coaches. As a surf lifeguard, professional ski patroller and volunteer St John ambulance officer Sarah has lived and breathed safety from a young age. Her six years with the Royal New Zealand Naval Volunteers Reserves also gave her advanced command and communication training.
She survived redundancy when Toll Rail New Zealand was restructured in 2004 and the management of the rail network was moved to Wellington. She has also had to recruit, conduct performance reviews and manage redundancy processes – everything she does comes from the position of someone who has been on both sides of the table.
ROBYN MCLEOD – Associate Consultant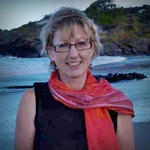 Robyn McLeod is an experienced Human Resources Manager and consultant, with extensive coaching, recruitment, training design and facilitation, team development, performance growth and change management experience across a range of industry sectors.
She gained a BA at the University of Canterbury, and has completed post graduate papers in Organisational Behaviour, Industrial Relations and Human Resource Management. Robyn is accredited in the use of Saville and Holdsworth Psychometric tools, Hermann Brain Dominance Indicator, and Appreciative Inquiry.
Robyn has worked as a self employed consultant for a number of years, but has also worked as a senior consultant for Deloitte, OCG, and the Keenan Consulting Group. Robyn has held senior HR management roles with the University of Otago, Southern District Health Board, Auckland District Health Board, NZ Guardian Trust, Telecom NZ, and the AMP Society.
As an outdoor adventurer, avid gardener, and reader, Robyn is a grounded and pragmatic individual, looking to integrate the processes she knows and understands so well, with the culture and issues associated with your organization, in order to find solid and sustainable solutions.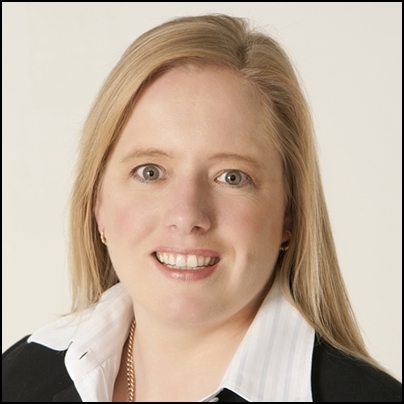 What is Interview Coaching?

An interview coach will help strengthen your interviewing potential and increase your chances of getting hired. You can learn exactly how to answer interview questions, whether you are doing a face-to-face, phone or skype interview. Interview coaching will teach you how to highlight your strengths and sell your experience so that what you have to offer exactly matches what the company needs.

Why are practice interviews important?

Most people cringe when they hear the words 'role play', however, practicing what you need to say and receiving expert feedback is the only way to go. If you can make a great impression at your interview and maximize your chance of a job offer it is worth a try!

How quickly can I get started?

Generally, your first session will be scheduled within 1 week of your application. Before your session, you will be required to send information about the role you are applying for and a copy of your C.V. to your Employ Me Now! consultant.

Where will the session take place?

You and your Employ Me Now! consultant will meet in-person in a relaxed environment, or via Skype.

Are the sessions confidential?

Absolutely! Be assured that anything that is discussed during the session is completely confidential and none of your personal information will be retained on file. One of the great benefits of interview coaching is that if you say something you don't like, it doesn't matter, no one else will know!